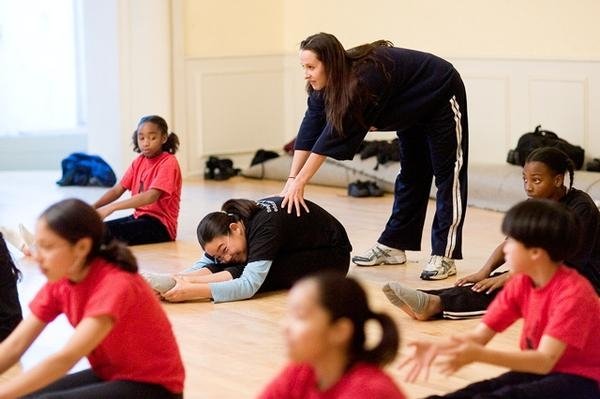 Nadia Ruth Schlosser started studying ballet and tap at the age of two, and has been dancing ever since! She studied intensively for fifteen years as a dedicated student of The Performing Arts Center in Van Nuys, CA training in singing, acting and the dance styles of ballet, pointe, jazz, modern, tap, contemporary and hip hop.
She attended Cal Arts as a Dance major in 1997 and obtained a three year certificate in Entertainment Studies: Film, Television and Digital Media from UCLA Extension. She has worked on various films, awards shows, and television shows including "Legally Blonde, " "Friends," "The Ellen Show," "Will and Grace," "Ally McBeal," "That 70s Show," "Buffy the Vampire Slayer," "American Idol," "The American Music Awards," "Thalians Ball" with Debbie Reynolds & Shirley MacLaine, and "The Soul Train Music Awards."
At age 18, she found her passion as a dance instructor/choreographer and at her peak was teaching 32 classes weekly at various studios and schools around the greater Los Angeles area. She spent a lot of her time teaching for the non-profit organization "Everybody Dance" in downtown Los Angeles which provides high-quality dance instruction to nearly 2000 inner-city Los Angeles youth ages from 4-19 during and after school.
Nadia moved to Hilo, Hawaii in 2007 and obtained her BA in Cell and Molecular Biology (2011) and a BS in Nursing (2014.) She has a passion for helping others be it through teaching dance, charity performances, working with children or through her healthcare work as a pediatric/surgical registered nurse at Hilo Medical Center.
As the director/owner of Paradise Performing Arts Center, Nadia hopes to inspire and foster an appreciation for the arts while giving back to the community she loves so much.