141 Kalakaua St, Hilo, HI 96720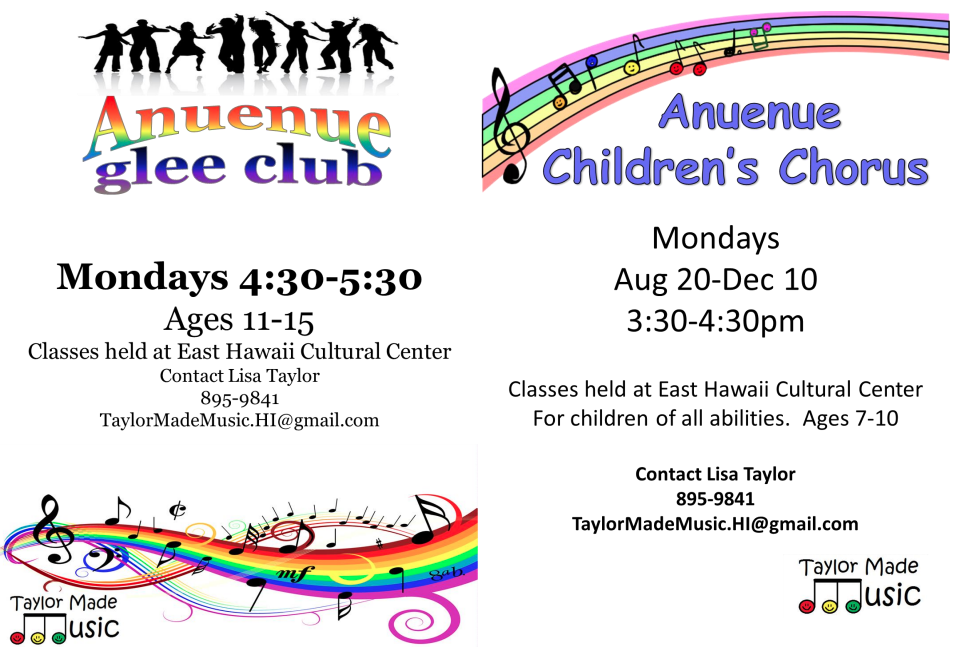 Anuenue Children's Chorus (Ages 7-10)
Contact Instructor: Lisa Taylor 
Phone: 808-895-9841
Anuenue Children's Chorus – This class is offered to children of all abilities. By singing together with the support of many voices, students find their own voice and improve pitch and tone. Students will also be introduced to proper vocal technique and will learn how to read music. The joy of sharing music and building confidence is offered by participating in Paradise Performing Arts Center's production at the end of each semester.
Contact Instructor: Lisa Taylor 
Phone: 808-895-9841
Anuenue Glee Club – Sing, dance, and laugh to your favorite songs with friends while learning to create beautiful harmonies. This year we will collaborate with the acting and dance classes to film t.v. theme songs and perform live on the Palace Theater stage!