Hilo Light Parade! Saturday, November 25th
Here is a friendly final reminder regarding the timeline for tomorrow's Hilo Light Parade participants! Please call us with any questions! We are so excited to see you all there and participate in this super fun event!
We are SO EXCITED to be participating in the Hilo Light Parade this year!!
All participating parents and students should MEET AT 4:00pm at the location below to prep for the parade! Children will be picked up after the parade at the same drop off location. Please have your child bring a snack/dinner with them and water! Please call us at 825-1856 with any questions. Hope to see you there!
**We are meeting at location "ii"
See Map Below: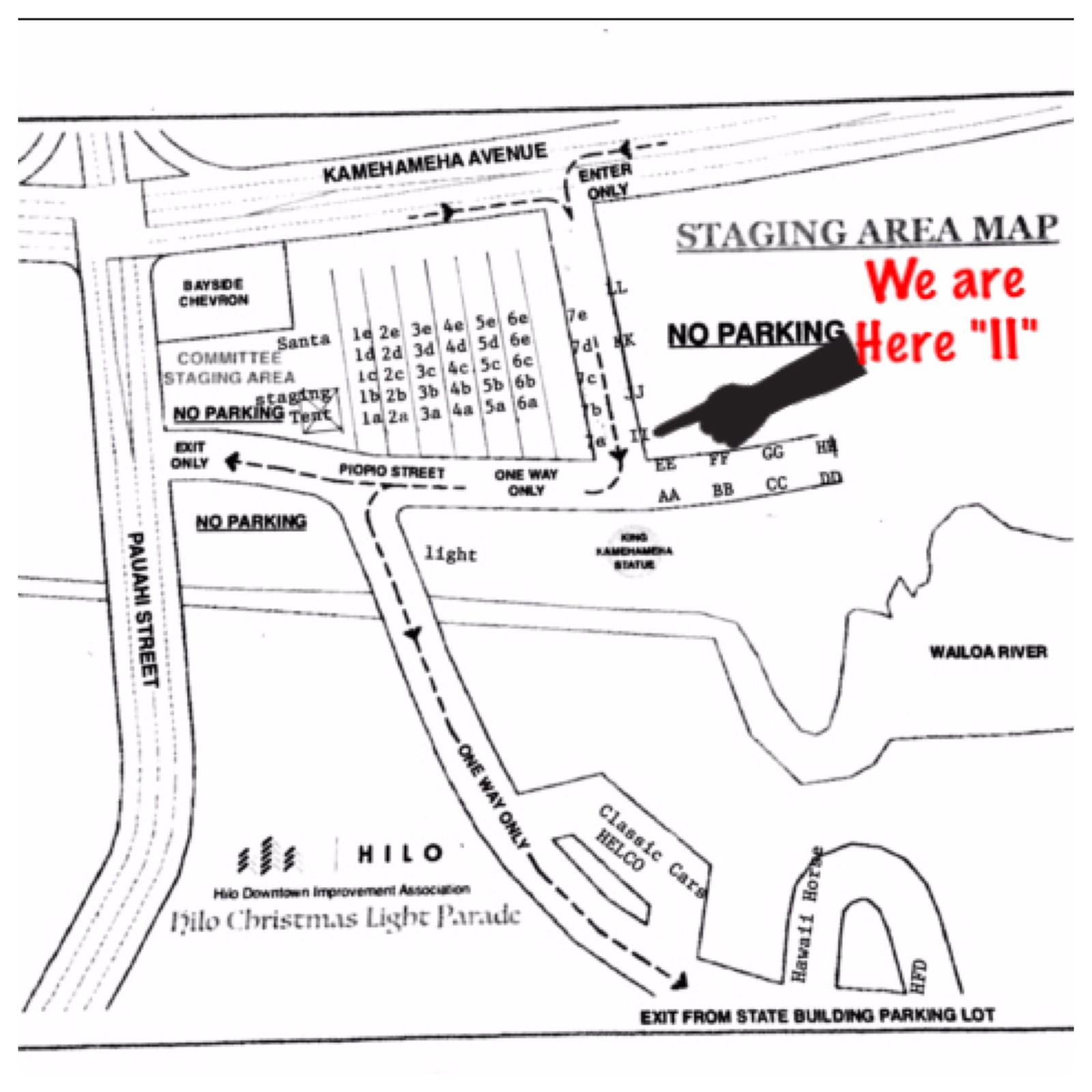 Here is a map of the parade route: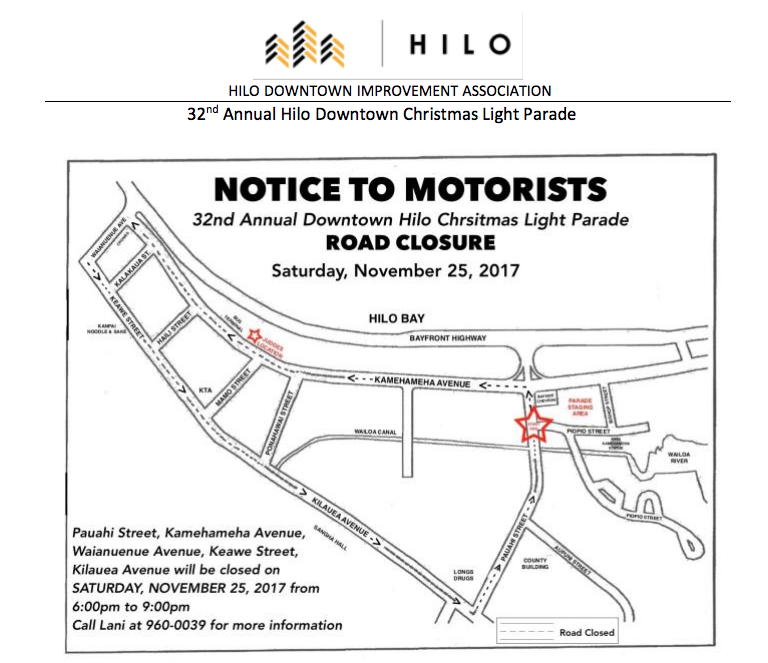 If you're interested in helping set up and break down the Canopy, please arrive at 3:00pm to help set up and meet at the drop off location to help us break down the canopy. We need about 12 people to help set it up and break it down. Any and all help is always much appreciated!