How Da Grinch Wen Steal Christmas at PPAC!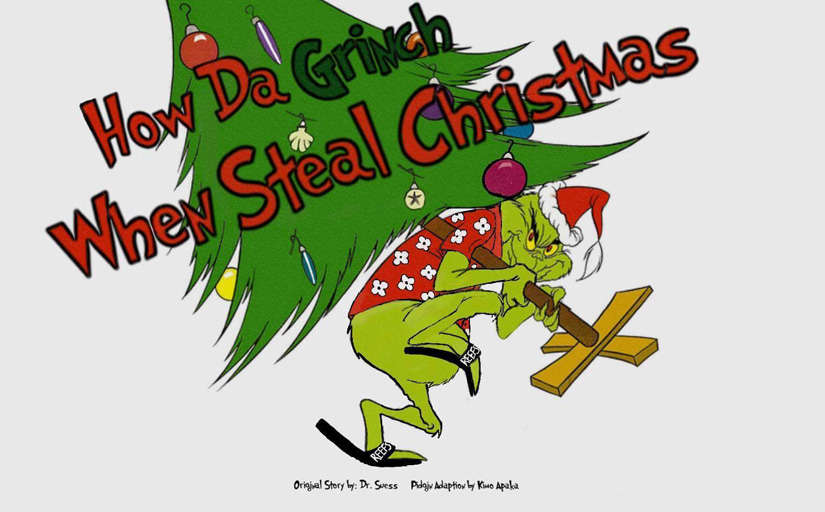 Join us for TWO performances of How Da Grinch Wen Steal Christmas – a pidgin adaptation of the Dr. Seuss Christmas classic How the Grinch Stole Christmas! 
How da Grinch wen Steal Christmas is a fun-filled show collaboratively created by the dedicated instructors and students of our performing arts center! It was  adapted by Kimo Apaka with artwork adaptation by Mary Balken and Nnamdi Johnson! The young artists of the community want to sing, dance, and act for you!
We will have two performances at Paradise Performing Arts Center –
Saturday, December 10th at 6:30PM
Sunday, December 11th at 3:00PM!
Tickets are $10 each and are on sale NOW!*
*Only 100 seats are available for each show! Get your tickets now!